Adult Christian Education, September and October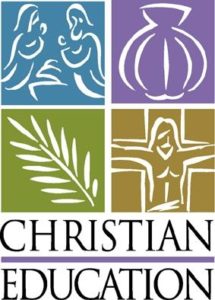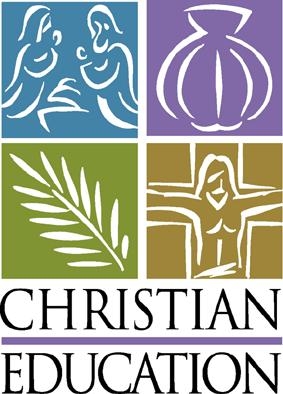 Adult Christian Education
We welcome all members and the public at large to attend these educational and social activities.
Fall 2018
 Sunday Morning Bible Study
This fall, Rev. Rob Carlson will be teaching a Bible Study most Sunday mornings entitled, "Jesus–Now and Then: Reading the Gospel through the Eyes of Mark and Luke." The class will meet at 11:30 A.M. in Room 108. (If the room is too crowded, we will move over into the Chapel). If you have ever wanted to start a regular practice of reading the Bible, if you have wondered about the history, the cultures, and the artistry of Biblical writers, please consider joining the class. Each week, we will read portions of the Gospels in a way that will explore their meaning in the first century and today.  In September the class will meet on Sundays–September 2, 16, 23, and 30.
September Special Events:
Peace Quest Celebrating Peace
In recognition of the United Nations "International Day of Peace" Greater Lansing United Nations Association and organizations including our church have joined together to bring you a MONTH of peace-related events.  Events include musical presentations, panels, art exhibits and documentaries.  We believe that you will want to participate in many of them. A special peace rally will take place on the International Day of Peace, September 21, at the Capitol steps from 11:00 A.M.-12:00 P.M…  For full schedule see: PeaceQuestGreaterLansing.org
Especially note:
Sunday, September 16, 10:00 A.M. Worship, The Presbyterian Church of Okemos, Rev. Dr. Rob Carlson, Jr.: Not Ashamed of the Gospel –A sermon that proclaims the Gospel as a Word of peace.
Sunday, September 16, 3:00 P.M.., Eastminster Presbyterian, Refugee Forum, attend this forum to hear how refugee families are faring and to share what we can all do to help. Sponsored by the All Faith Alliance for Refugees (AFAR).
Thursday, September 20, 7:00 P.M.., Lansing Central United Methodist Church, Rev. Faith Fowler from Cass speaking, Voices from Faith and Reason: Race and Place.
Tuesday, September 25, 7:00 P.M.., Studio C! Out of Order: Queer Pastors Redefining Church.  This Presbyterian documentary reveals the journeys of LGBTQ faith leaders in making the church more inclusive. outoforderdoc.com/trailer Doors open at 6:30 P.M. and Q & A will follow. The event is free, but tickets are required.  (See Alice Townley for tickets.)  The Presbyterian Church of Okemos is co-sponsoring this with five area churches and Studio C!
Thursday, September 27, 7:00 P.M.., Studio C! Trails of Hope and Terror.  This immigration documentary attempt to answer the questions "Why do they come?"  and "Is there a legal path for the undocumented?" The filmmakers, Rev. Dr. Miguel De La Torre and his son Vincent, traveled to the U.S./Mexico border many times since 2012, to walk the desert and interview humanitarian groups, social workers, legal professionals, the undocumented and anti-immigration protestors.  trailsofhopeandterrorthemovie.com/  Doors open at 6:30 P.M. and discussion will follow.  The event is free.  The Presbyterian Church of Okemos is sponsoring this with University UMC and Studio C!
All September, 'Peace Pole Pursuit' involves searching for a list of Peace Poles throughout the area including The Presbyterian Church of Okemos, and posting selfies on the event Facebook page.  (https://www.mapcustomizer.com/map/Peace-Poles-Lansing)
October Special Events:
Friends in Faith:  Continuing the Conversations between the Islamic Center of Greater Lansing and The Presbyterian Church of Okemos
 In 2016 members of the Islamic Center of Greater Lansing and the Presbyterian Church of Okemos began a series of conversations and events to deepen our understanding of one another.  These activities included formal presentations by our clergy, small group discussion, a prayer vigil, worship services, evening meals, and the CROP Walk and the annual Mayors' Meeting on Hunger.
This fall we will continue the conversations and events.  Here is a schedule:
Session 1:  Sources of Strength in Troubling Times, 5:30 P.M., Sunday, October 7, at The Islamic Center of Greater Lansing
Session 2:  CROP Walk
Session 3:  Faithful Practices in Troubling Times,  7:00 P.M., Sunday, October 28,  Annual Friendship Dinner and Conversations  at The Presbyterian Church of Okemos
We welcome all members and the public at large to attend these educational and social activities.
Weekly Opportunities
Men's Group meets Tuesday mornings at 6:45 A.M. in Fellowship Hall.
Artists' Circle meets Tuesdays, 1:00 P.M. in Room 108.  Come join our delightful group as we explore the ideas and concepts of Art and Christianity. We look forward to having you join us!
Conversation and Contemplation meets Wednesdays at 10:00 A.M. in Room 108, beginning on October 10.  Join Rev. Alice Townley in practicing the ancient spiritual practices of prayer, lectio divino, reflective silence, and holy listening.
Adult Bible Study, Thursdays 9:30 A.M.in Room 108
In September and October we will be studying the last prophetic books of the Old Testament, Zechariah and Malachi, both with verses widely quoted in the New Testament with prophesies fulfilled in Jesus. These books also have penetrating questions for us today concerning our relationship with God and a future glorious kingdom. There are handouts to help review the information with cross-referencing to other Scripture passages.
At the end of each session we share joys and concerns and pray for members and friends in need, stuff the bulletins with inserts for Sunday, and some of us go out for lunch afterwards.
Opportunities Meeting Monthly
Writing Life Stories group will meets the first Sunday of every month at 11:30 A.M. in Room 108.  Come to share or listen.
Book Discussion Group will meet on Sunday, September 16, at 11:30 A.M. in the chapel. We will discuss the One Book/One Community selection for this year:  Sonia Sotomayor, MY BELOVED WORLD (an engrossing and enlightening memoir of the first 40 years of the life and character of this Associate Justice of the Supreme Court of the U. S. )
Retirees Group
The Retirees group continues to meet monthly at noon on Mondays in Fellowship Hall to share conversation over a packed lunch.  The group started meeting in April and has met over the summer months.  Discussions over the past months have focused on how time is spent, now that a full time job isn't demanding the entire day, what kind of exercise is helpful and enjoyable, what the nutritional needs are for the retiree age group, and what travel tips and destinations might be interesting to others.
Our next meeting is Monday, September 17, and the topic for discussion is Role Changes in Family Life, including caring for aging parents, grandparenting, and supporting adult children.  We plan to meet October 22 for a discussion on Spiritual Development in later life.  Please contact Tom Bobay at tombobay@hotmail.com or Jane Bobay at (517) 505-0211 if you have questions.
Women's Supper Out
Join us for supper out on Monday, September 17, at 5:30 P.M.  Each month we choose a different restaurant to meet at and enjoy an evening together.  This month we will be eating at Aladdin's Restaurant (300 N. Clippert, Frandor,- Lansing). Those planning to attend please let Barbara Dorr know so she can make arrangements.
Women's Connection
All women are invited to re-connect after our summer break at our first meeting on Sunday, September 23, 12:30 P.M.  Following time for fellowship and lunch together, Michelle Nessa will speak on her life and faith journey. She and her husband Kent joined PCO three years ago and have very young children Lincoln and Hope. With a PhD from University of Iowa, Michelle is on the MSU accounting faculty. Please plan now to hear "the rest of the story." (Mark your calendar for October 28 when Catherine Holdway will be the speaker.)
---