Ash Wednesday Worship 2-14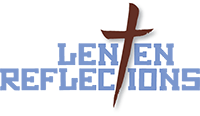 Weds February 14th, 12:00 Noon & 7:00 P.M.
Join us for two Ash Wednesday Worship services at Faith Lutheran Church (4515 Dobie Road, Okemos).  We will worship with our ecumenical partners from the community.  Both services will include an invitation to Lenten discipline, imposition of ashes, and Holy Communion.  Rev. Alice Fleming Townley will give the homily at both services.
---