Christmas Eve/Day Worship Services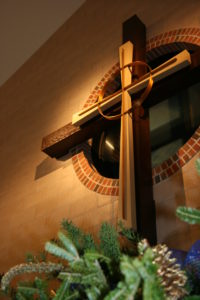 Christmas Eve Worship and Pageant, December 24, 5:00 p.m.
This is a family-friendly worship service that features Christmas Carols and a telling of the Christmas story through a pageant where all children who desire may participate.
Candlelight & Communion Christmas Eve Worship,  December 24, 8:00 p.m.
This is a traditional Christmas Eve worship service that tells the Christmas story through lessons, carols and candlelight. We observe the Sacrament of Communion.
Christmas Morning Worship, December 25, 10:00 a.m.
The Presbyterian Church of Okemos, 2258 Bennett Rd, Okemos, MI, 517-349-9536.
---