Jazz Weekend, Feb 10-11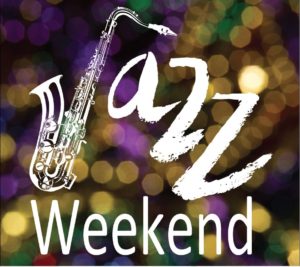 The Presbyterian Church of Okemos presents a weekend of jazz February 10th-11th, with music provided by the Dave Bennett Quartet.
Events kick off with a FREE Jazz Concert on Saturday February 10, at 7:00 p.m. and concludes with the Jazz Worship Service on Sunday February 11 at 10:00 a.m. Nursery care is provided at both events, with a pancake breakfast following the Jazz Worship Service.
This year features clarinetist Dave Bennett, with pianist Arlene McDaniel, Jeff Pedraz on bass and Doug Cobb, drums.
A multi-instrument phenomenon, Dave plays clarinet, guitar and piano, vocalizes and composes in a variety of musical styles. He has performed with over 50 orchestras throughout the U.S. and Canada including a performance at Carnegie Hall, and is featured in dozens of music and jazz festivals. More info on Dave Bennett can be found on his website.
Mark your calendars and come with family and friends to this exciting weekend of great jazz!
click here for an 8.5×11 poster
---