Vacation Bible School, July 11-14
Living Waters Vacation Bible School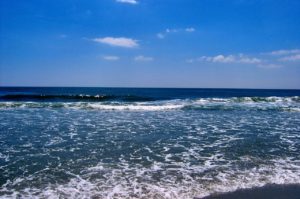 We will be celebrating the wonders of our waters, the seas, lakes and rivers. There will be games, crafts, and Bible stories focused on God's gift of water and our responsibility as stewards of creation. We will meet 9 am – noon each day.
Jane Bobay is coordinating transportation for the children in our church family. Possibilities include an earlier drop off or pick up time, dropping your child off with another participant for a ride, or having your child picked up and dropped off at their child care center or from their home. The possibilities are endless! We want every child to be able to enjoy this special time of learning about God's love and creation. Please contact Jane Bobay (517-505-0211) or at bobayj@lcc.edu to discuss your needs. I look forward to working with you so that your child(ren) can attend.
Images from last year's space adventure VBS. What a fun way to share God's love and learn!
---